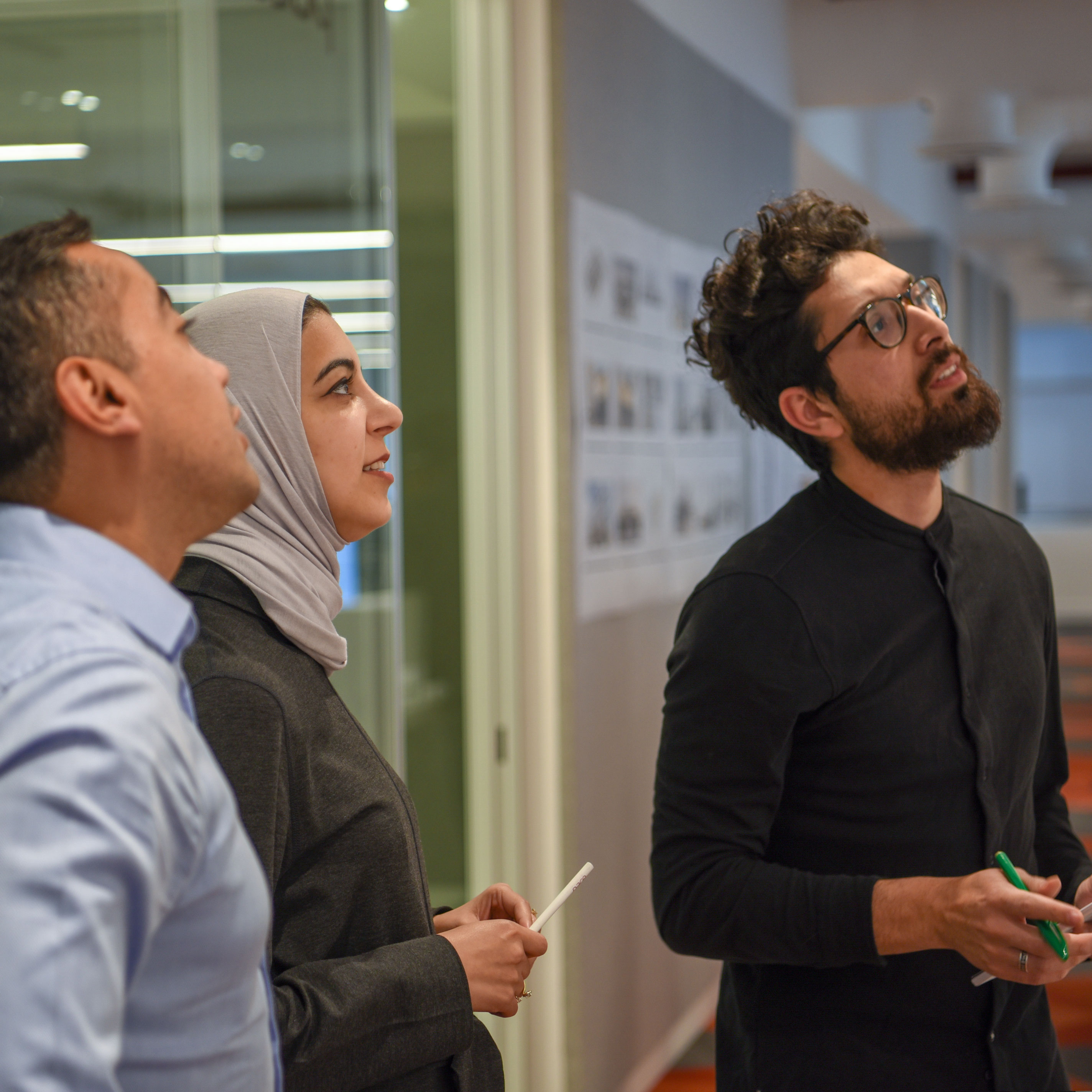 Rooted at the core of all our work.
The Pace 'family' brings together staff from a broad range of backgrounds to create an environment where people are inspired and motivated to work.  Our approach to work is underpinned by a vision to build upon our legacy of positively and ethically making a difference to the societies we serve. This is strengthened by our core values and commitments to our people and work, driven by the objective to maintain our status as an employer of choice.
Our values
Putting people first – Investing in the development of our employees as individuals and creating a culture of diversity, inclusion and empowerment
Pushing the boundaries in design and architecture – Creating long-lasting value for clients, shareholders and citizens
Innovating the way we design and deliver our projects –  Through critical design thinking in all disciplines and with an efficient fully digitised process.
Our commitments:
Focusing on quality – Quality in an architectural or engineering project does not just 'happen'. At Pace, our drive for quality begins at recruitment and ends with our relentless drive to deliver the best results to our client, time and time again.
Maintaining integrity – Transparency and integrity have enabled Pace to be what it is today, trusted by clients across the GCC and by leading partners and customers around the world. By choosing to work with Pace you can be confident of honest professionalism of the highest level. Always.
Adopting a 'safety first' approach – A positive attitude to health, safety and environment (HSE) is firmly engrained into Pace's philosophy. We firmly believe that all accidents can be prevented. We continually strive to reduce risks and protect our people and stakeholders, by creating a culture where safety first becomes second nature.